Landlord and Rental Property Insurance
You're more than just a landlord. Consider landlord and rental property insurance.
Landlord and rental property insurance throughout the Pacific Northwest.
Because properties can vary greatly in many ways, an off-the-shelf insurance package won't likely be the right fit. Your location, building specifics, and the number of dwelling units all may factor into your insurance policies. It's important to understand the unique nature of your risks based on the type of property you are insuring.
Their rent is your income.
Even with the most thorough credit and background checks, a tenant can default on their rent. It can take months or longer for you to take the legal action necessary to remove them and secure a new tenant. The whole time, however, you'll still need to make your mortgage payments. Consider an insurance policy that protects you in the event your resident defaults, dies, or is deployed, and cannot or does not pay their rent. Such a policy may also provide coverage for legal fees related to eviction proceedings.
Click it. Read it. Cover it.
Click on the hotspots.

Discover your risks.

Get the right coverage.
Building / Property Insurance
Risk Factor
Is your building subject to severe weather events, fire, or burst pipes? Most are. These situations and others can cause significant damage to the structure leading to costly repairs.
Solution
Building coverage protects the permanent structure from most weather perils, burst pipes, a fire, and other losses.
Innkeepers Legal Liability
Risk Factor
You are required by law to keep your guests' valuable personal items secure and safe, and you can be held responsible for loss or damage unless caused by an act of nature or the actions of the guest.
Solution
An innkeepers legal liability policy can protect against losses to your guests' personal items when they are being stored in your hotel. Requirements vary by state, including maximum liability per guest, the types of items that are covered, where the item was stored, and the value of the item.
General Liability
Risk Factor
Water on the floor, slippery entry in the winter, broken glass/hazardous debris, etc. These are all accidents waiting to happen that make your business susceptible. Claims may arise due to bodily injury, property damage, personal injury, and more.
Solution
General liability insurance is an absolute necessity for any business. It provides broad coverage when you are deemed responsible and liable, and will also pay to defend any covered lawsuit or action regardless of its merit.
Liquor Liability
Risk Factor
Any establishment that sells, serves, or assists in the purchase or use of liquor is open to a liability claim as a consequence of someone getting inebriated to the extent that injuries or property damage result.
Solution
If you are in the business of selling or serving alcohol, it is critical that you protect your business from potential financial losses by being covered by a liquor liability insurance policy. Having the right policy in place could help cover your legal costs, court fees, and any civil or criminal damages stemming from an incident involving liquor.
Valet Parking
Risk Factor
Providing a valet service is convenient for your guests, but damaging a vehicle, property, or causing injury is a very real risk associated with it.
Solution
Obtain a general liability policy to protect your business from lawsuits by a third party. Be certain that a garagekeepers legal liability policy is in effect with adequate limits to cover any physical damage to your guest's vehicle or other vehicles on site. If you are using an independent valet service, obtain a certificate of insurance to verify they have the proper coverage with adequate limits. Also make sure that your business is named as an additional insured under their policy.
Cyber Insurance
Risk Factor
Hotels rely on technology to run almost every facet of their business and store sensitive information such as credit cards, passwords, and guests' personal data. You are at risk if this information is lost, stolen, or compromised. You may be legally obligated to alert those impacted by the breach and possibly pay fines, restitution, and defense costs.
Solution
Experiencing a data breach is often not a question of if, but when. Securing a cyber liability policy can offer coverage for expenses associated with compliance regarding data breach notification laws, securing legal counsel to advise on incident response, credit monitoring service, and paying for regulatory defense, as well as penalties arising from privacy law violations.
Workers' Compensation
Risk Factor
Most states require an employer to provide coverage for any injuries their employees experience while on the job, as well as any job-related illnesses.
Solution
Maintain workers' compensation insurance to provide benefits to eligible employees, otherwise, you can be penalized for every day that coverage is not maintained, as well as for any benefits an employee would have been eligible for in the event of a job-related injury or sickness.
EPLI
Risk Factor
On average, it's estimated that three out of five businesses will be sued by their employees. Hotels, just like any other business, are vulnerable from the pre-hire process through to a possible reduction in workforce. Claims can stem from just about anything, such as someone taking a "joke" the wrong way and being offended.
Solution
Coverage to protect you against this risk normally comes as a standalone policy. The right coverage is critical to your risk management process as it protects against discrimination, wrongful termination, sexual harassment, and other employment-related allegations. Typically, the policy will cover your business as well as your directors and officers. Third party coverage is an added option, usually accomplished via a policy endorsement, and addresses claims made by customers or vendors against you from acts committed by employees.
Business or Commercial Auto
Risk Factor
When you own or operate a vehicle for your hotel, you expose your business to liability risks to other drivers, property owners, and your own guests while being driven.
Solution
A business auto insurance policy should be maintained if the vehicles are owned by the company. If employees are using their own vehicles at any time as part of their job duties, then hired and non-owned auto liability coverage should be maintained. Both will defend you if you are named in a lawsuit as a result of an employee getting into an accident while working for you.
Business Income
Risk Factor
What would you do if a fire impacted your operations? Or what if a pipe leak caused an extended downtime of a significant block of rooms? These and other events can destroy your ability to serve guests and bring in revenue, which can have a major long-term impact on the viability of your hotel.
Solution
Business income insurance compensates you for lost income if the business cannot operate as normal due to damage that is covered under your commercial property insurance policy, such as fire or water damage. Business interruption insurance covers the revenue you would have earned, based on your financial records, had the incident not occurred. The policy also covers operating expenses, like electricity, that continue even though business activities have come to a temporary halt.
Commercial Umbrella
Risk Factor
What happens when your business faces a large liability loss that exceeds the basic limit of your standard policy?
Solution
You should consider purchasing a commercial umbrella insurance policy which provides higher limits, typically between $2,000,000 and $10,000,000, and often broadened coverages. Coverage is extended over various policies, including general liability insurance, business auto, and directors and officers liability insurance.
Is your property covered when no one lives there?
From time to time, your rental property may be vacant. This could be due to tenant transition or renovations. Regardless of the reason, you need to make sure the property is covered appropriately. If you know your rental property will be uninhabited for some time, it's important to find out if it will be covered under your existing policies. If not, consider obtaining a vacant property policy to cover you until a tenant moves in.
How much does rental property insurance cost?
The cost of coverage may vary depending on a variety of factors, including the size of your building, where it's located, when it was constructed, and the types of risks that are possible in your region.
Why do you need insurance as a landlord?
Rental property insurance goes beyond what home insurance can offer, which is especially important for liability issues when renting out your property to others.
Your rental property itself requires specialized coverage.
Of course, you'll need to insure your building. But, to really be protected, you must be sure to consider each of your options. If your property needs extensive repairs or a full rebuild after a covered loss, you'll want to have coverage that includes the additional cost of making sure it's up to the current building codes. Most business owners and property insurance policies won't provide coverage in case of a flood, so flood insurance should be considered. If your property is in an area prone to hurricanes or earthquakes, you may wish to obtain these policies as well. Finally, you should also insure against common business concerns, such as employment practices liability, cyber liability, and more.
To review your rental property insurance needs and to learn more about your coverage options, contact us.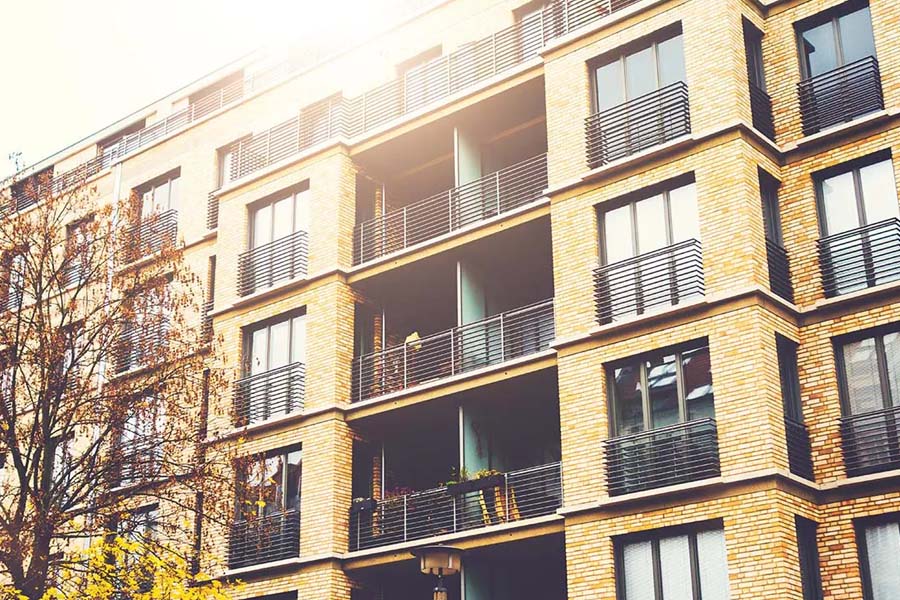 Get Started Today
As an independent agency, we are here to help you find the right Landlord and Rental Property Insurance coverage.
Get a Quote
  Landlord and Rental Property Insurance Quote Request
As an independent agency, we are here to help you find the right coverage.
Get a Quote
It only takes a minute to get started.
Fill out the form, we'll be in touch.

Review options with an agent.

Get the coverage you need.
Would you rather discuss this in person? Get in touch with an agent today!